Administrator
Staff member
Donator
Steward
Driver Champion
https://discordapp.com/
'All-in-one voice and text chat for gamers that's free, secure, and works on both your desktop and phone. Stop paying for TeamSpeak servers and hassling with Skype. Simplify your life.'

Discord is used as RRL only means of voice communication and is a compulsory requirement if you wish to participate in any of our league races.

It can be downloaded as an app/program or can be used within your web browser, however we do recommend downloading Discord as it offers greater possibilities.

RRLeagues has its own server within Discord so after completing a brief registration you will be able to join our group.

To connect to our server, simply click the + button on the left hand side of the interface and then select 'join server'.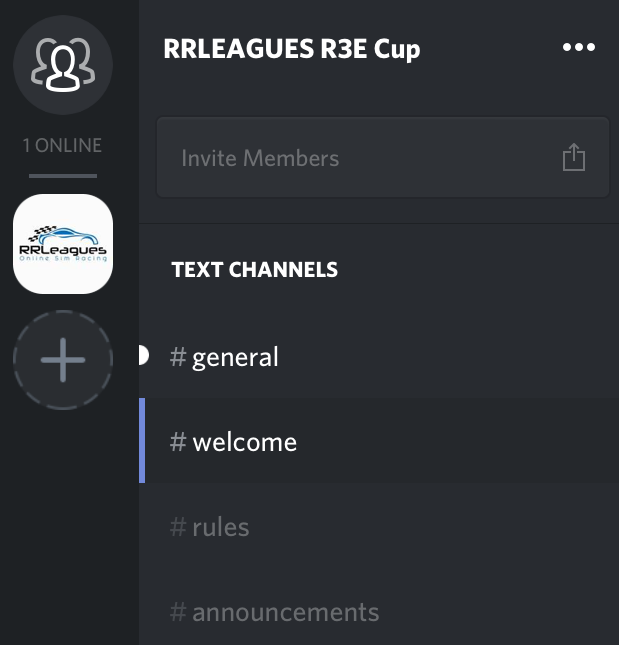 You will then be prompted to enter an invite code. Copy & paste the code below into the field to join our server 'RRLEAGUES R3E Cup'

Invite code: https://discord.gg/MrSxJ26

This will take you to our welcome channel where you mignvoice say a quick 'hello'. A member of staff will be along to shortly grant you permissions to the rest of the channels within the Discord group.

Discord offers both text and voice channels to its members.

Drivers MUST be in the 'Pre Race Briefing' voice channel at least 15 mins before the Qualifying session is scheduled to begin. Once the briefing has concluded this channel must remain silent throughout Qualifying and Race sessions. Other voice channels will be available for 'in race' conversation.

Any questions? Please do ask!
Last edited: