Administrator
Staff member
Donator
Steward
Driver Champion
Welcome to the RRL-R3E-S39-CrewChief BMW v Merc '92 Round 6 Imola GP thread.
SESSION TIMES (UK time)
Official Practice: 19:00 (60 mins)
Qualifying: 20:00 (20 mins)
Race 1: 20:20 (25 mins)
Race 2: 20:45 (25 mins)
DRIVER BRIEFING
ALL drivers are required to be in the PRE RACE BRIEFING voice channel for the Driver Briefing which will commence 15 mins before Qualifying is due to commence. Those that fail to show without prior warning will be given a warning which will also gain 1 penalty point on your Licence.
TRACK DESCRIPTION
Imola, also known as the "Autodromo Internazionale Enzo e Dino Ferrari" is a 4.9 km long road circuit located near Bologna, Italy. The FIA Grade 1 licensed circuit has been hosting races for over 50 years, including Formula One events held under the name of "San Marino Grand Prix". The track underwent several layout changes over its history to conform to modern safety standards. Famous corners such as the "Tamburello", the "Tosa" hairpin, "Acque Minerali" and "Rivazza" still provide a thrilling experience on this all-time classic track.
TRACK LAYOUT
LEADERBOARD
Imola - Grand Prix - DTM 1992 - Welcome to the RaceRoom Racing Experience Leaderboards! Challenge others around the world then compare your rankings against friends and rivals.
game.raceroom.com
INCIDENT SUBMISSION
Incident Submission To submit an incident for the stewards to review, please complete the following form by clicking on the image below. Link to Incident Review Submission Form: https://docs.google.com/forms/d/18lb8493j0wgYVJRbSj5PdUiVanuP9NSMh7ovPyAzp8A/edit?usp=sharing
REGISTERED DRIVERS
All registered drivers are required to attend this race. If for any reason you are unable to attend then please state your absence below. If a registered driver is not in the server by the end of the briefing and has not given prior notice of late arrival, their place will be offered to any guest drivers that are present at the briefing.
GUEST DRIVERS
Any driver who is not registered for this series may apply for a guest start at this event here:
https://raceapp.eu/RRL1#/Events/4459?tab=bookings
. Requests will also be confirmed, or left unconfirmed, on that page. Guest drivers must be registered on the forum and have joined our Discord channel and be present for the Pre-Race Briefing.
RESULT / INFO / STATS
Shift up one gear on your SimRacing League Management! We provide everything you need - from Booking over Results to Scoring. Everything for free.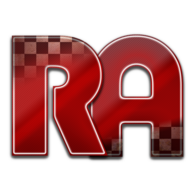 raceapp.eu
Last edited: