Moderator
Staff member
Steward
Driver Champion
Series Introduction
There are 2 things that define sim-racing. One is the must-have
CrewChief
app and the other is, of course,
RRLeagues
!
When the 2 collide something very special happens and, together, we are stoked to once again announce the 4th episode of the illustrious summer series, BMW v Merc '92!
Benz
(Glavac, S29; Arella S39) lead
BMW
(Berger, S18) in the manufacturers' contest to give the
3 pronged star
brand the upper hand over the proclaimed
ultimate driving machine
outfit.
A slightly different format to this year's series may yield diversity throughout the field as our drivers try to bring victory to their chosen team.
This one needs no further introduction. Don't miss this summer spectacular!
Series Sponsor
​
Series Information
Sim: RaceRoom
Sundays, 19h UK. Bi-weekly.
Commences 23rd May 2021
6 rounds
2 x 30 min & 1 x 60 min race formats
Reverse grid - Top 12 (2 race events)
BMW M3 v Merc 190E (DTM '92)
Fixed Setups
Drivers Championship
Teams Championship
AM Cup
Iron Man Championship
Series Registration Information
There are 36 available slots for S39 CrewChief BMW v Merc '92. 18 slots for each the BMW & Merc.
Series registration will be on a first come first served basis, however...
We take participation and commitment very seriously at RRLeagues. Signing up for the series means you are in a position to attend at least 75% of the scheduled races and every effort should be made to fulfil this. Drivers unsure if they can commit to a series should apply as a guest for single events.
Those who persistently register for a series but fail to attend races will have registration restrictions applied in the future.
If you are unable to attend a race, you must state your absence on the race thread in the forum. Absences should be given as soon as possible, ideally no later than 12 hours before the commencement of the race in question.
Registration will be for the entire series.
Guest starts are possible but not guaranteed.
Registrations made without valid forum and Discord accounts will be cancelled.
Your in-game name must match (or be a very close match of) your real name and must be added to your RaceApp profile.
Drivers wishing to register for this series must do so at RaceApp using the link below.
New members will not be permitted to drive in the series until they have passed a shakedown with a staff member (Rule A5)
If a driver cancels his registration after competing in a series, they may not return as a guest in a different car and/or class to the one they originally registered with.
The booking reference that is required on RaceApp to complete registration can be found here.
Independent & Team Entries
This series is open to Independent and Team registrations, but we do encourage Teams to be formed wherever possible. Please post below if you are looking for a teammate so you can have teams ready for when registration opens.
Teams will consist of 2 drivers.
Team entries must drive the same car & livery
Teammates may not be changed after the opening day of the series
Independent entries may choose any car/livery that does not have 2 drivers tied to it.
Car Changes
Car/livery changes are not permitted after the opening day of the season. Selections as of 00:01 on 23/05/21 are final.
Broadcast
Disclaimer
By registering for this series you agree to your name (and any aliases) being used in any of RRLeagues social media posts/broadcasts.
Entry Fee
Once again, this series is FREE to enter! Please be aware that staff invest many hours of their free time providing these highly polished, professional events. If you would like to show your appreciation of our efforts and to help us develop new features, then please consider a donation to RRLeagues. DONATE HERE.
VRP Prize
An 1100 VRP Prize will be awarded at random to a driver who starts ALL 6 rounds of the series. The admins decision is final.
A 2nd 1100 VRP Prize will be awarded at random to a driver who finishes in the top 5 positions of the driver standings at the end of the season. The admins' decision is final.
Prizes provided by CrewChief.
Series registration will open at 19:00 BST on 3rd May 2021.

Sign up here:
RRLeagues presents this DTM 1992 Series in Raceroom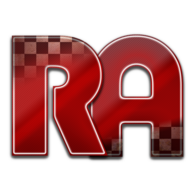 raceapp.eu
All drivers must adhere to
RRLeagues Rules
.
Last edited: