Active Member
Staff member
Donator
Steward
Events Coordinator
AM Cup Winner
Welcome to the RRL-R3E-S49-FR-X 90 Cup | Round 1 | 16/05/21 | Watkins Glen International (GP with inner Loop) thread.
SESSION TIMES
(UK time)
Official Practice: 19:00 (60 mins)
Qualifying: 20:00 (15 mins)
Race: 20:15 (60 mins)
DRIVER BRIEFING
ALL drivers are required to be in the PRE RACE BRIEFING voice channel for the Driver Briefing which will commence 15 mins before Qualifying is due to commence. Those that fail to show without prior warning will be given a warning which will also gain 1 penalty point on your License.
TRACK DESCRIPTION
Watkins Glen International aka "The Glen" has a long history in motorsports. It hosted the Formula One United States Grand Prix in the 60s and 70s. The layout flows very nicely through the hills of its environment, only interrupted by the famous Bus Stop Chicane at the Back Straight.
LEADERBOARD

Watkins Glen International - Grand Prix with Inner Loop - FR X-90 Cup - Get Real - Welcome to the RaceRoom Racing Experience Leaderboards! Challenge others around the world then compare your rankings against friends and rivals. game.raceroom.com
INCIDENT SUBMISSION
Use this form to submit an incident you were directly involved in and would like the stewards to review. Reports received WITHIN 8 hours of completion of a race will NOT be accepted. This time-scale is in place to stop 'heat of the moment' entries. If, after 8 hours you feel that a report is...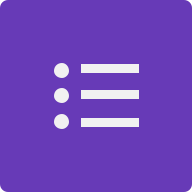 docs.google.com
REGISTERED DRIVERS
All registered drivers are required to attend this race. If for any reason you are unable to attend then please state your absence below. If a registered driver is not in the server by the end of the briefing and has not given prior notice of late arrival, their place will be offered to any guest drivers that are present at the briefing.
GUEST DRIVERS
Any driver who is not registered for this series may apply for a guest start at this event. Requests will also be confirmed, or left unconfirmed, on that page. Guest drivers must be registered on the forum and have joined our Discord channel and be present for the Pre-Race Briefing.
RESULT / INFO / STATS
RRLeagues presents this FR X-90 Cup Series in Raceroom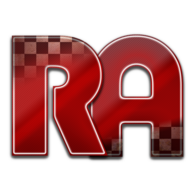 raceapp.eu
Last edited: